Executive Team
A highly skilled multidisciplinary team of experienced partners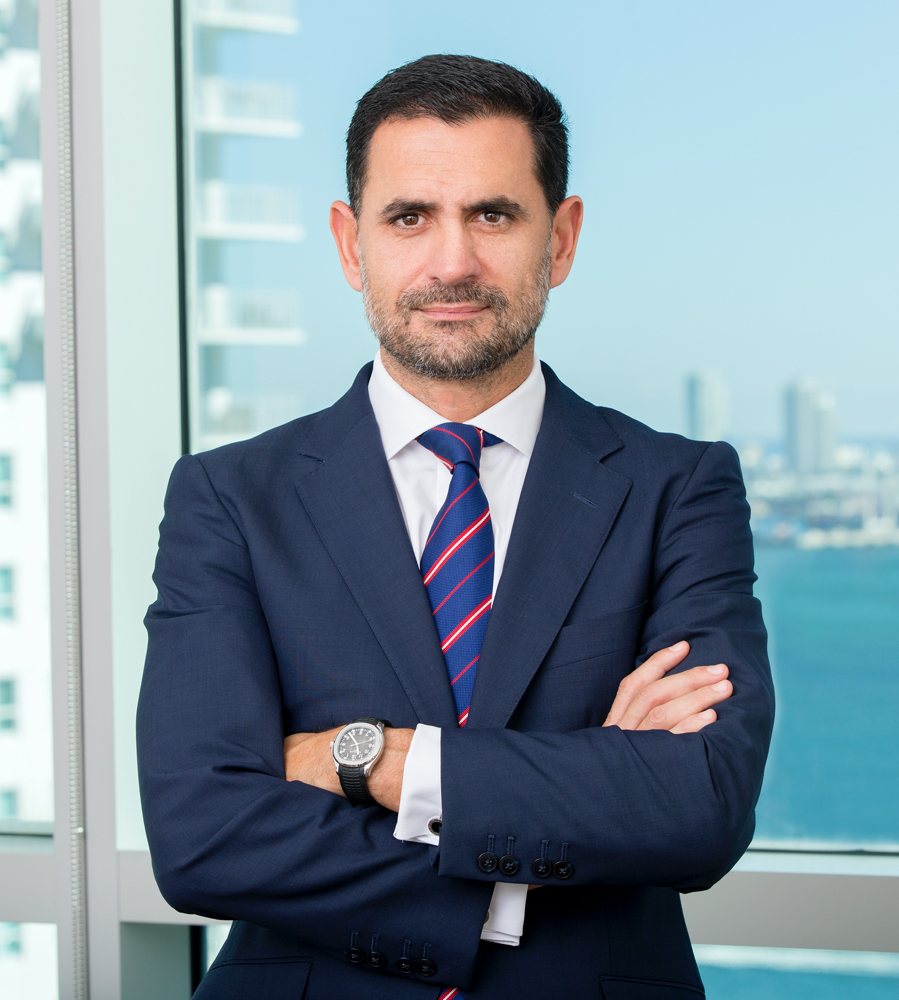 JUAN JOSÉ ZARAGOZA
Managing Partner & Founder | US Director
Prior to founding EXAN Capital in 2013, Juan Jose Zaragoza had accrued more than 22 years of experience in the International real estate sector. He transacted over 5.5 billion USD in Spain, France, Germany, England, Mexico, Brazil, Chile, Peru, and the U.S.. Zaragoza's previous experience include more than 8 years at Banco Santander (Spain & US), 5 years at UBS (Spain), REPSOL (Spain), 2 years at the Confederation of Spanish Savings Banks (UK), among others. His academic achievements include several post-graduate courses, among including a Master's on Economic and Financial Direction from ICADE and a Degree in Business Studies, Finance Option from South Bank University, London.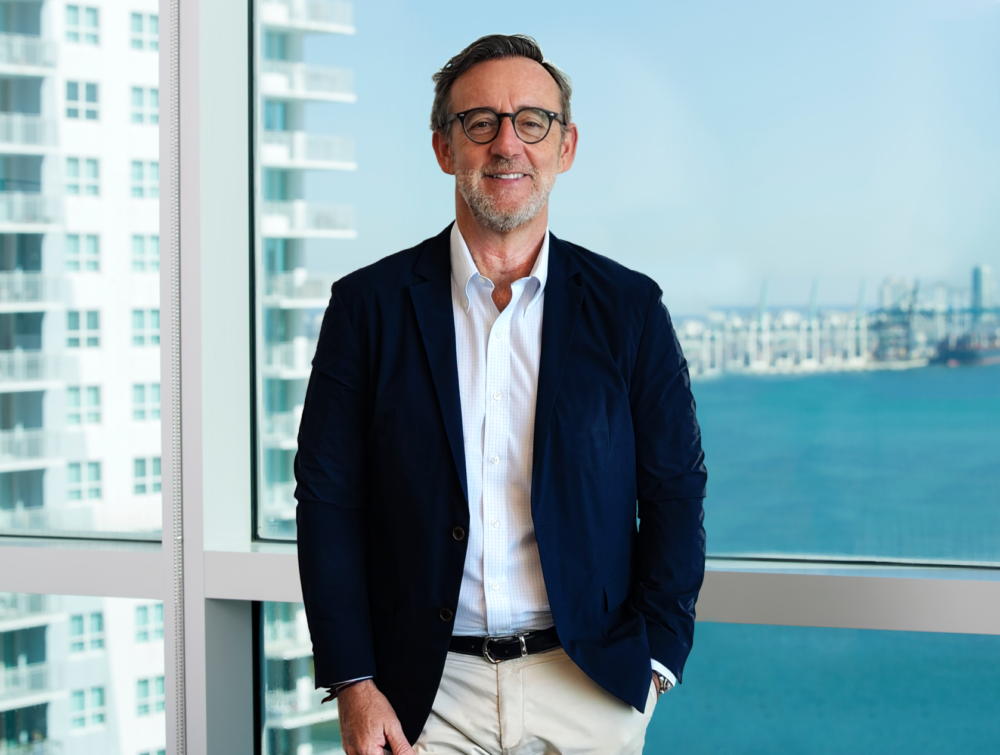 Fernando Perez-Hickman
Managing Partner and Head of Azora America
With over 20 years of experience in investment management in the US, Fernando is the responsible Partner for Azora in America, leading the identification and execution of all discretionary investments in the region, as well as developing the relationships with all local real estate partners. During the last 24 years, Fernando managed financial services businesses in the US for several international and US domestic banks, overseeing wealth management and corporate banking divisions, operations, business development, strategy and M&A. In his banking career he served as Vice Chairman and Head of Corporate Strategy of Iberiabank for 3 years, Head of Banco Sabadell Americas for 10 years, and Managing Director of Banco Santander's Private Banking Division for 9 years. Before joining Banco Santander, he worked at McKinsey & Company. Fernando Perez-Hickman holds a Master of Science in Management from the MIT Sloan School of Management and a Bachelor's Degree in Business from the University of Alicante.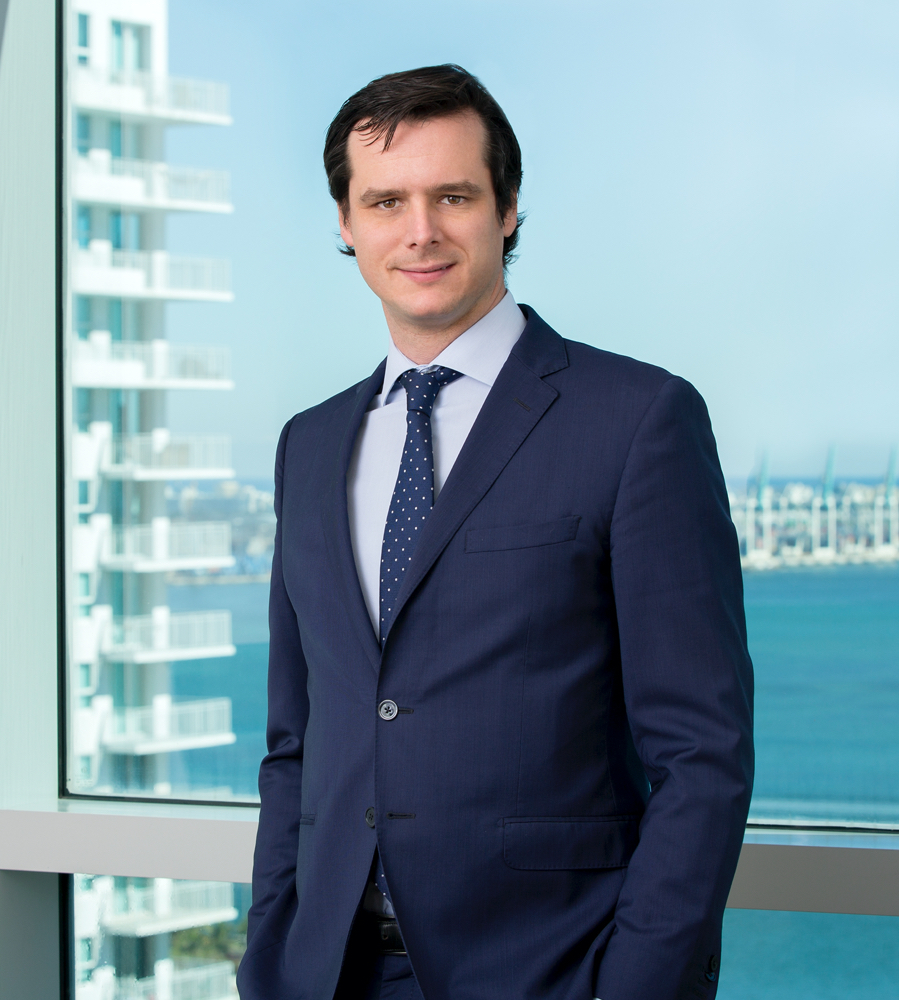 IGNACIO GIL CASARES
Managing Partner
Ignacio Gil Casares is a senior real estate professional with more than 14 years of experience in investment, consultancy and corporate real estate transactions. Gil-Casares has transacted over 2.5 billion of real estate assets in USA, Spain and Mexico. Before joining Exan Capital, he was the USA Real Estate Investment Manager in Banco Santander´s Real Estate Advisory Department and was in charge of the sourcing, underwriting and acquisitions of real estate assets for the bank´s U.S. UHNW clients. Prior to that, Gil-Casares was the COO of Aguirre Newman Mexico, a Spanish Real Estate Investment and consultancy firm. He kicked off his real estate career as analyst and senior corporate Real Estate Analyst in the Aguirre Newman´s headquarters in Madrid, Spain. Gil-Casares holds a Law degree, and a Bachelor´s degree in marketing and finance from Centro Universitario Villanueva in Madrid, Spain.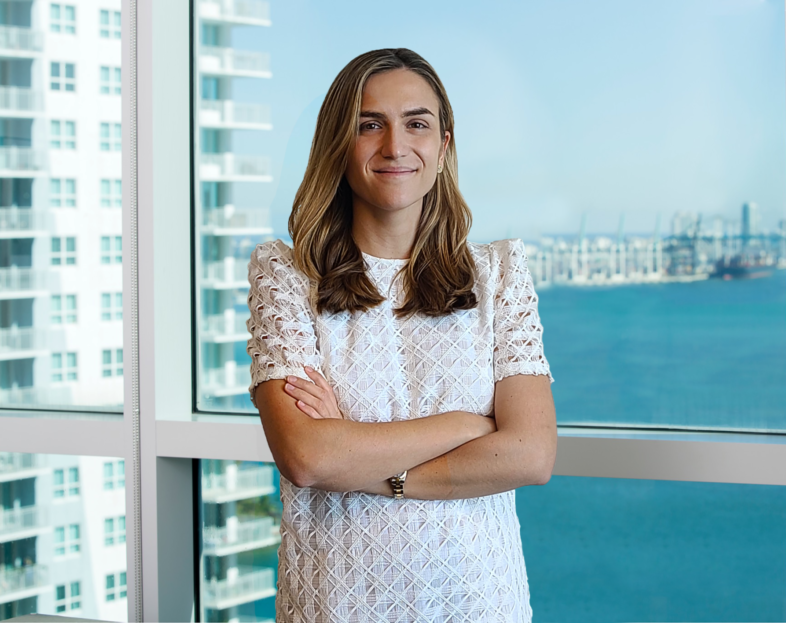 MARIA LUISA ALCOCER
Head of Strategy & Corporate Development
As Head of Strategy and Corporate Development, Maria is responsible for shaping and executing the strategic objectives of the company – from defining Azora Exan's investment vertical focus to driving M&A and strategic partnerships. In her role, Maria is also in charge of new product development for the discretionary business and of fund raising & client development. Prior to joining Azora Exan, Maria worked at McKinsey & Company, focusing on enterprise-wide diligence and strategy for Commercial & Corporate Banking and Wealth Management clients. Maria received a Bachelor of Science in Economics degree from the Wharton School of Business, where she graduated magna cum laude with concentrations on Finance and Management.
TEAM
A committed, experienced team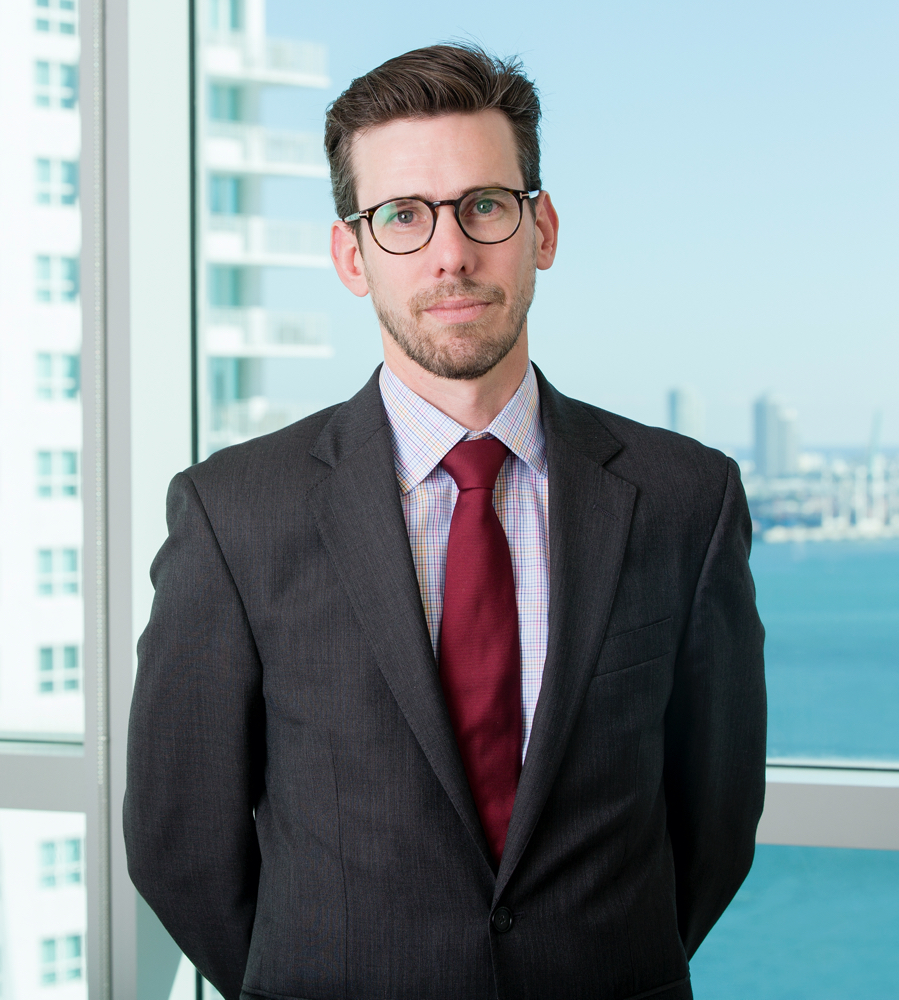 TOMAS VON HARTZ
Acquisitions
Before partnering up at Exan, in 2014, Tomas von Hartz advised High (and Ultra High) Net Worth private banking clients of Banco Santander's Real Estate Advisory department. Since 2009, he has been involved, directly or indirectly, in transactions with a combined worth of over $1.5 billion, including Banco Santander's HQs in Manhattan and BBVA Compass' HQs in Houston. Von Hartz has also been involved in the art industry, having worked in or with galleries, art fairs, auctions, etc. He studied Philosophy, speaks English and Spanish proficiently, and has conversational skills in Portuguese.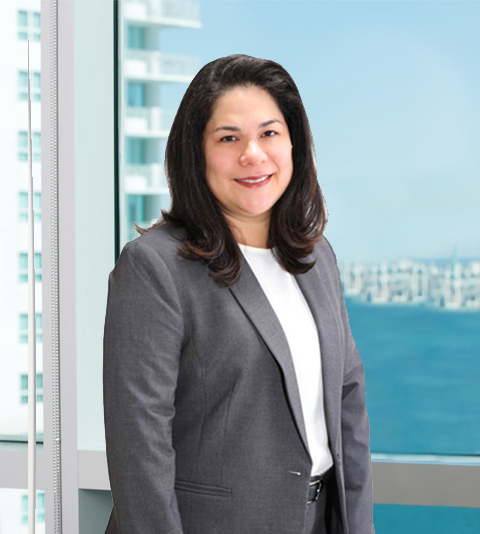 NORA FERNANDEZ
Senior Accountant/Controller
Nora Fernandez is a Senior Accountant/Controller with 18 years of experience in commercial real estate. Fernandez's areas of expertise include: financial reporting and accounting for residential and commercial real estate, investment management, asset management, and special servicing firms. She holds a Bachelor's Degree in Accounting from Florida International University and a Master's degree with a concentration in Finance from Nova Southeastern University.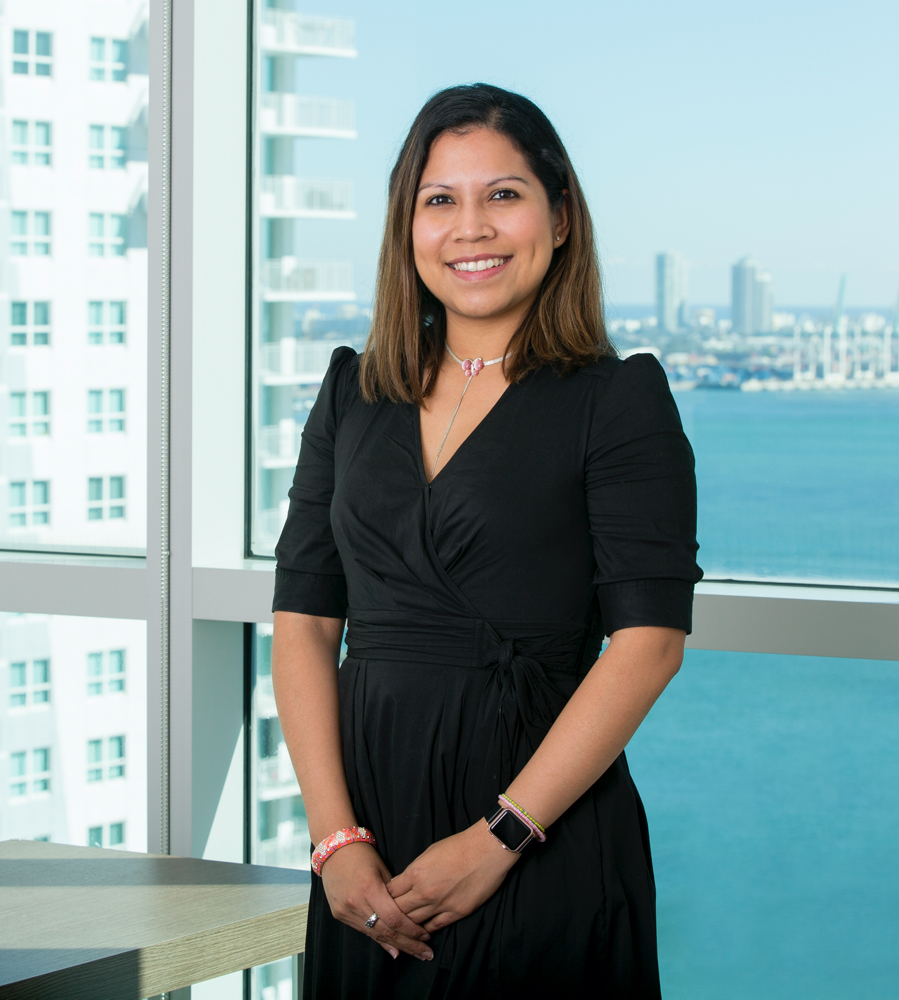 THANIA M. POTOSME
Vice President, Investor Relations
Thania M. Potosme is an experienced real estate professional with more than eight years in the industry. She has worked in the origination and subsequent negotiation of the selling, leasing and marketing of more than 2 million square feet of office, retail, hotel and multi-family assets. Her experience in brokerage and consulting assignments with leading executives, as well as her production of first-rate collateral, including: market studies, financial analysis, and strategic real estate pitches, have enabled her to be a key liaison for various international, ultra-high net worth investors with U.S. real estate assets. Potosme earned a Bachelor's Degree in International Finance and Marketing, as well as a Master of Business Administration from the University of Miami. She is also ARGUS Certified, a Florida licensed real estate broker, and is on the Board of Directors of CREW Miami.
Maria Contreras
Maria E. Contreras is a long standing commercial real estate professional with over 30 years of experience.  Prior to joining Azora Exan she was responsible for the management of multiple trophy Class A Office properties in the Miami market. Her experience has afforded her the opportunity to lead the opening of newly developed office buildings, extensive capital improvement projects, as well as due diligence efforts for sales, refinancing, and joint venture.  Throughout her career she has had the privilege of working with institutional and small investors alike.  Her caliber of leadership provided her the privilege, along with her team members, to achieve TIAA/THRE's top property management company award, which consistently outperformed both small and national firms.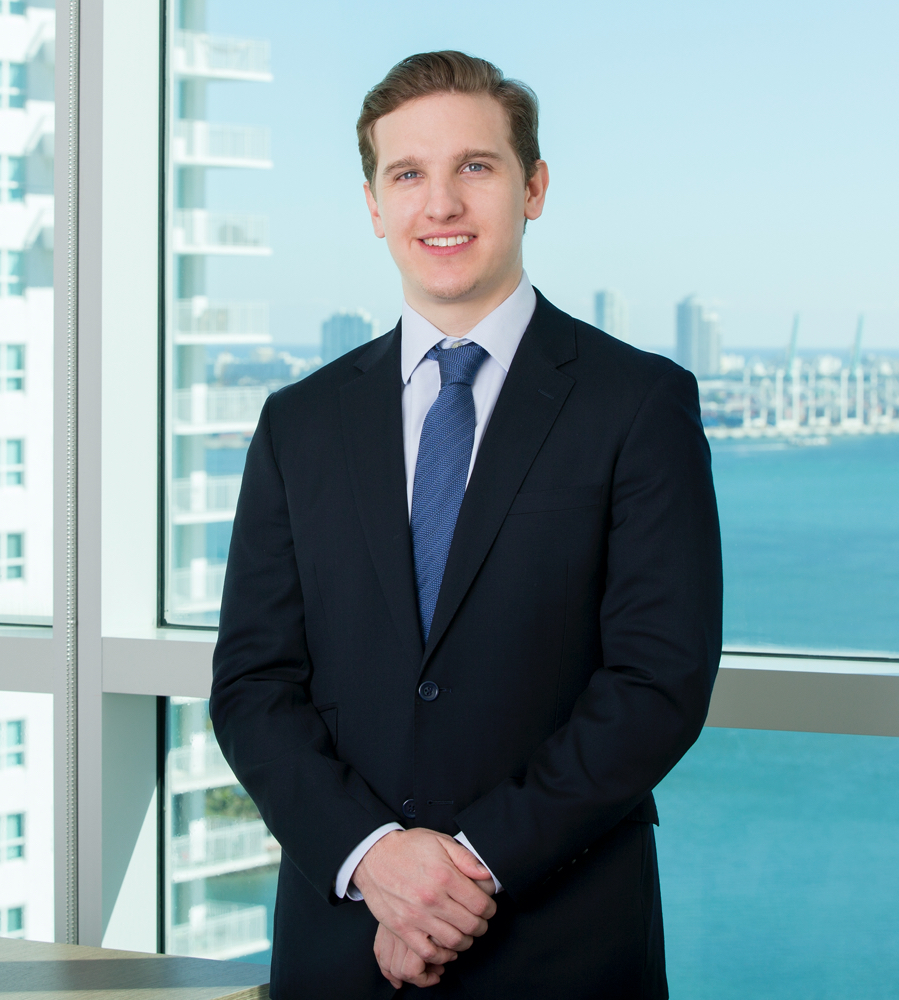 ARTURO VINUEZA
Vice President, Investments
As member of the investments team at Azora Exan, Arturo Vinueza focuses on the sourcing and structuring of select real estate transactions within the U.S. Vinueza has been directly involved in the acquisition and disposition of office, industrial, and retail assets valued over $1.2 billion USD. He has eight years of experience in the wealth management and real estate sectors, having previously worked as a financial analyst and relationship officer for a Canadian family office. Vinueza began his career in trust services, where he examined corporate structures for HNWI in order to determine efficiency methods. He ultimately gravitated towards investment banking where he performed quantitative analysis and assisted in raising capital for several real estate transactions. Prior to joining Exan, Vinueza earned a Master's Degree in Real Estate Finance from Florida International University. Arturo is ARGUS Enterprise certified and competed in the Argus University Challenge.
NICOLAS GUEMES
Senior Associate
Nicolas Guemes is the Senior Associate for the investment team at EXAN where he is responsible for collaborating in the sourcing and underwriting of select real estate transactions throughout the United States. Before joining EXAN Capital in 2018, Guemes worked at Marcus & Millichap for 3 years as a Financial Analyst for one of the top producing brokerage teams in Florida. During his time at Marcus & Millichap, he underwrote more than 300 commercial properties worth a total combined value of over $1 billion. Since joining EXAN Capital, Nicolas has been involved in the acquisitions of over $750 million worth of office, retail and industrial assets across the United States. He obtained his Florida real estate sales associate and earned a Master's Degree in Real Estate Finance at Florida International University where he graduated with honors. He received his undergraduate degree in Economics from Florida International University. Nicolas is ARGUS Enterprise certified and competed in the Argus University Challenge.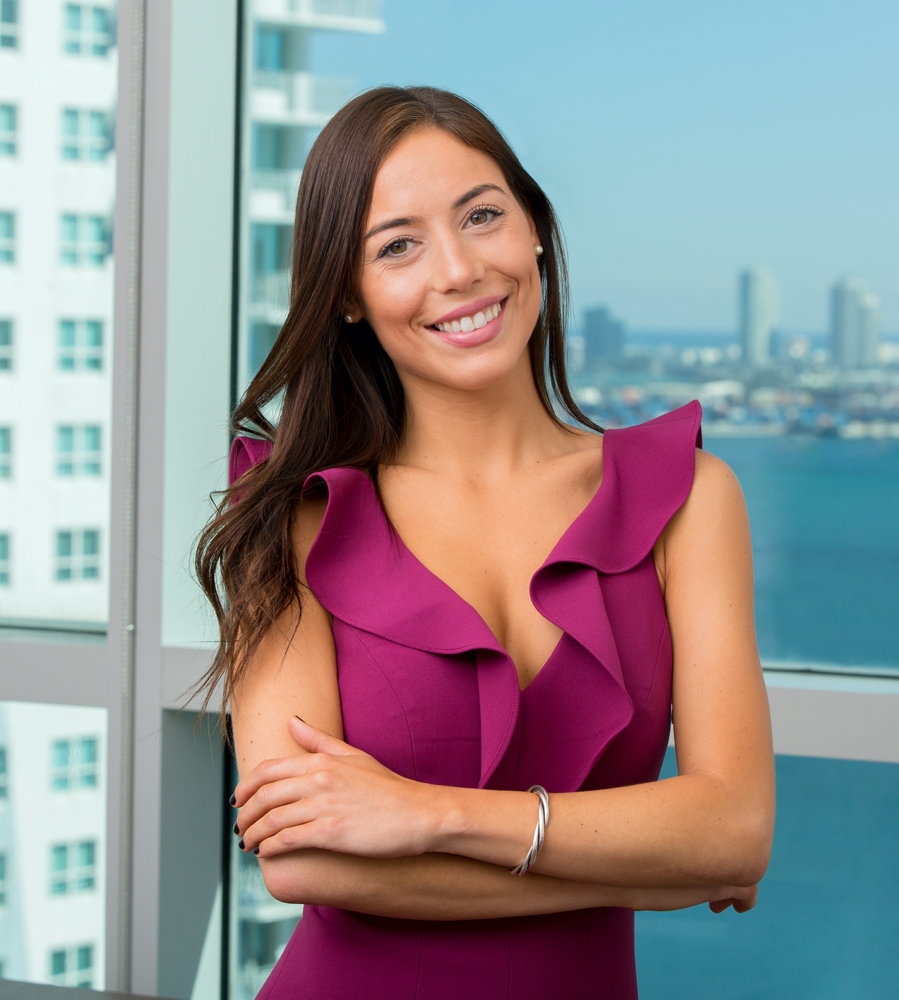 JENNIFER SOTOLONGO
Asset Manager
In 2014, Jennifer Sotolongo joined EXAN Capital as Head of the Business Development Department and Asset Management. Sotolongo worked for First Service Residential, a global Property Management firm based in Canada. She earned an Associate of Arts Degree in Sociology and Mass Communication and a Bachelor's Degree in International Relations/Religious Studies from Florida International University. In 2010, Sotolongo was selected to participate in a Global Seminar in Salzburg, Austria to lead a workshop on World Hunger and Genocide. Prior to that, Jennifer served as Student Government President, where she monitored the organization's funds, community outreach projects and legislation through the State of Florida. Sotolongo remains a member of Phi Theta Kappa Honor Society.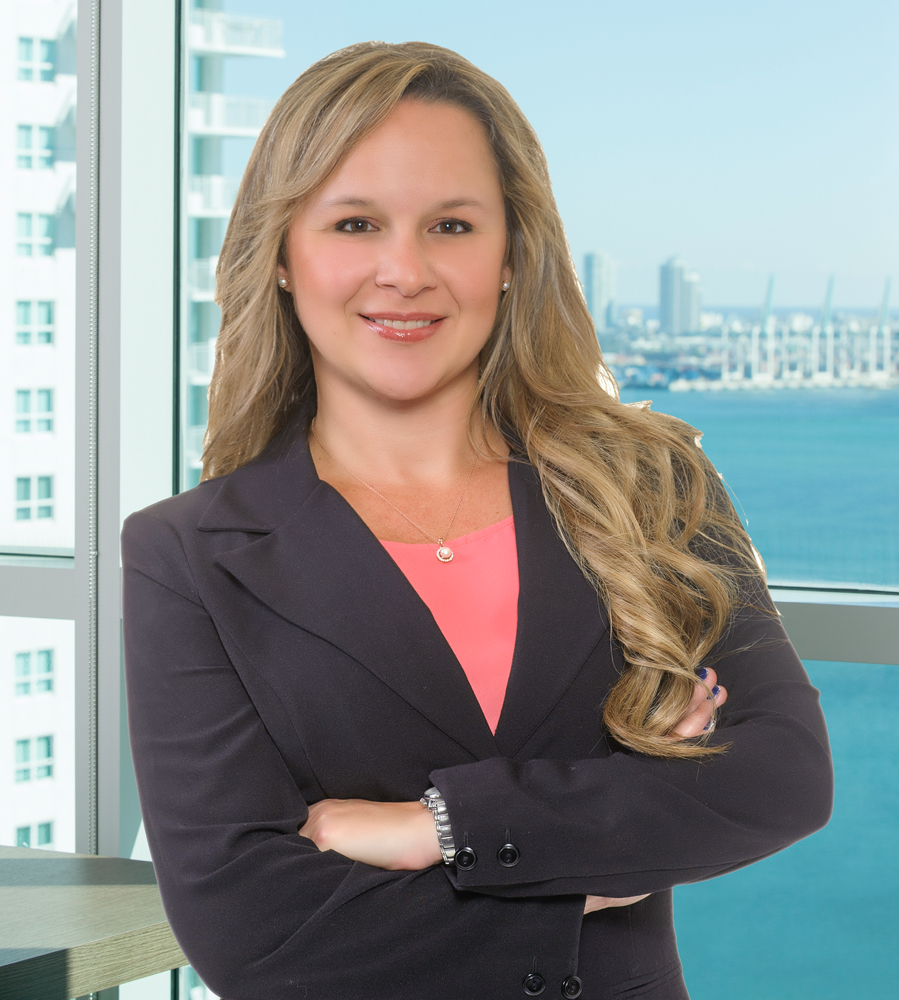 KATHY ESCOBAR
Vice President, Operations
Kathy Escobar is an experienced senior property manager, formerly with Steelbridge Real Estate Services, with a background in law, marketing and public relations. She began her commercial property management with Healthcare Realty Trust at an entry level managing medical office buildings in 2003 and later joined Continental Real Estate Companies in 2007 as a property manager. In her 17 years of career, she has managed a diversity of assets including industrial, retail, mixed-use and office space. In 2010, she was promoted to portfolio manager where she effectively managed a portfolio of approximately 700,000 square feet, and completed several capital projects including: elevator modernization, HVAC system upgrade and re-roofing of a historic office building, among others. Escobar graduated from Santa Maria University School of Law in Caracas, Venezuela. She currently serves as Treasurer of the Board of Directors for BOMA Miami-Dade. Escobar also holds a Florida real estate license and is currently pursuing the RPA certification.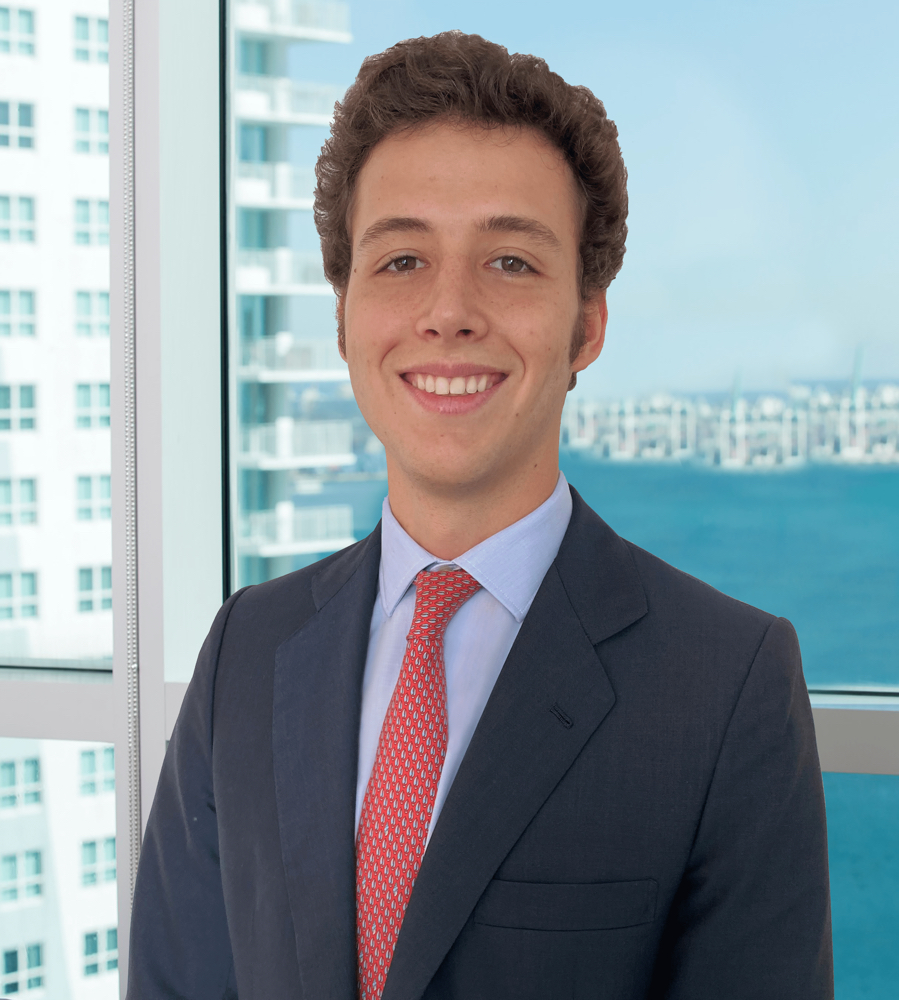 JAVIER LANDECHO
Senior Analyst, Investments
Prior to joining EXAN, Javier Landecho was exposed to sourcing and underwriting deals for UHNW clients with Banco Santander´s Real Estate Advisory Department (US). His experience involves analysis in some of Spain's leading investment firms for alternative investments at Altamar Capital Partners and Asset Management at March AM. Landecho holds a Bachelor's degree in Business Studies with a double major in Finance and Management from Tulane University and Universidad Pontificia Comillas, ICADE (Spain).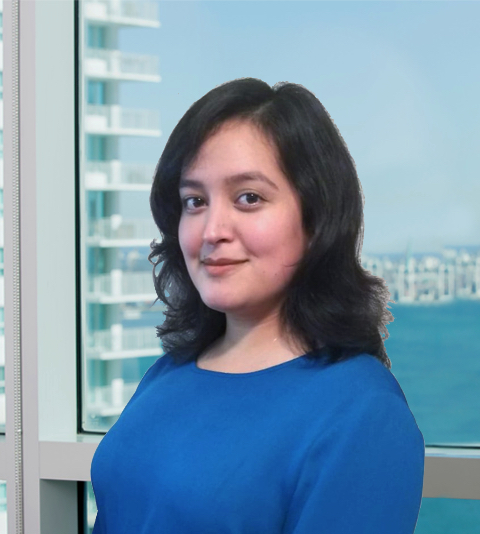 INDIRA B. NÚÑEZ
Investment Analyst
Indira Núñez joined EXAN Group in 2019 and is a member of the acquisitions department as an investment analyst. She has attained an Associate in Arts Degree in Architecture and a College Certificate in Computer Aided Drafting from Miami Dade College, where she worked as a student assistant for several departments. Núñez studied abroad in Universidad Peruana de Ciencias Aplicadas in Peru. She has 4 years of working experience in the US Army. Núñez is currently pursuing a Bachelor's degree in Business Administration double majoring in Business Management and Real Estate.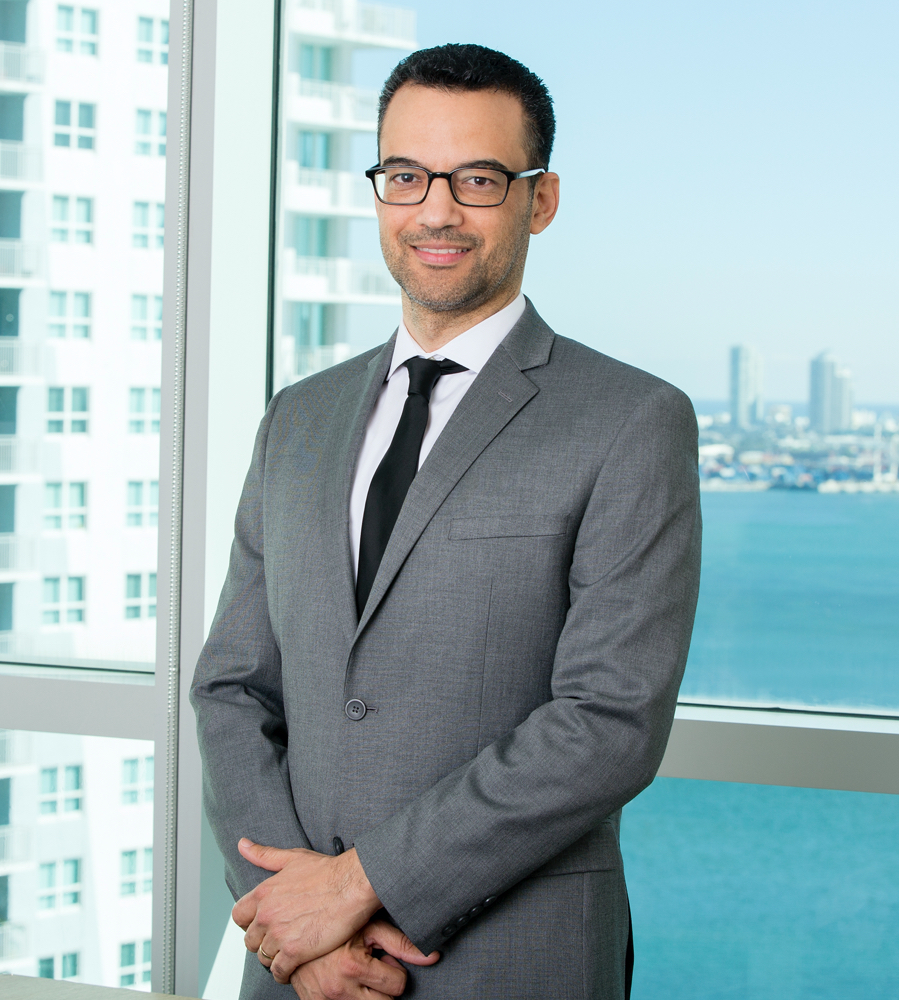 EDWIN ESCOTO
Chief Technology Officer
Edwin Escoto joined EXAN, after gaining a great deal of experience working for over fifteen years in the information technology field for financial institutions such as Coutts International Bank and Santander Private Banking. Escoto has been an integral part of EXAN Management. He designed and developed the network infrastructure and currently manages ongoing IT projects. Escoto holds a Degree in Computer Science and Microsoft Certification: Microsoft Certified Systems Administrator (MCSA).